Starbucks Five Quick Fix Gourmet Coffee
When you think about gourmet coffee, you're sure to find Starbucks serving up the best cup of coffee with your every visit. From its line-up of fresh espresso coffee to pastries and teas, there's always something about Starbucks that appeals to everyone. If you want to take this premium coffee right in the comforts of your office, you can serve up great tasting Starbucks coffee to perk up your day!
Here are five quick Starbucks gourmet coffee mixes you can add to your daily office routine.
a.) House Blend
This is one of Starbuck's trademark coffee blends. Using selected Latin American coffee beans, House Blend infuses every cup with rich espresso flavor.
With versatile taste, this goes perfectly with banana nut bread or any other treats in the office. It has a nice aroma to it with a light to medium body and a subtle nutty taste.
b.) Decaf House Blend
The Decaf House Blend would make a fine late night coffee. From the original House Blend line, this is the decaffeinated version for those who just want to drink a warm cup of coffee — without compensating sleep. It still holds the medium-bodied and tangy nutty flavor from its brother signature line.
c.) Organic Shade Grown Mexico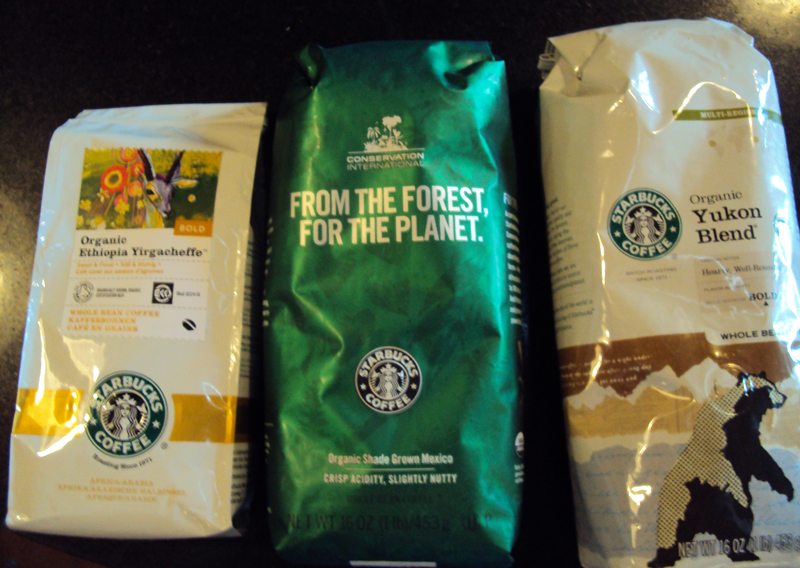 The Organic Shade Grown Mexico coffee is one of Starbucks' organic coffee lines. Expect light-roasted coffee beans aftertaste and some hints of nutty, fruity and chocolate blends. The flavor is subtle and the texture is medium-bodied, making this a flexible coffee drink to cater to almost everyone. This is best enjoyed with fresh fruits like mangoes or peaches.
d.) Costa Rica Tarrazu
Costa Rica Tarrazu offers a tangy coffee taste with medium-bodied texture. In the office, this might make a great alternative from the stronger espresso you're used to drinking. Bring out its rich coffee flavor with some small fruits or pastries. Just add some creamer or sugar to make the taste a little milder.
e.) Espresso Roast
It uses a variety of Latin America and Asia/Pacific beans roasted at high intensity to bring out that strong espresso flavor. Expect a sweet caramel taste and rich espresso with this coffee. This would make a great coffee in the morning or some 'pick-me-up' drinks to perk you up for the rest of the day.
Starbucks Coffee Company offers some of the best coffee varieties the world has ever tasted! You can't go wrong with these options and get Starbucks premium coffee blends in the office hassle-free! Don't find any of these appealing? You can check out other excellent coffee blends like Guatemala Antigua, Breakfast Blend, Half-Caffeinated Breakfast Blend and Daily Horizons Blend.